Linda Kay Lounsberry (Dooley)

Linda Kay (Dooley) Lounsberry, 71, Marshalltown

Ottumwa Courier
November 29, 2011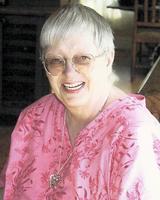 OTTUMWA — Linda Kay Lounsberry, 71, of Marshalltown, formerly of Ottumwa, died peacefully in the late evening on Nov. 25, 2011, at the State Center Nursing and Rehab Center.

She was a devoted daughter to the late Donald and Anita Dooley and loving sister to the late Brian Dooley. She was the beloved wife of James Lounsberry for over 30 years and cherished mother to Kim, Lisa and Angela.

Linda was born and raised in Ottumwa, a graduate of Ottumwa High School and employed by the local bank. She resided the majority of her life in Marshalltown, where she married her husband on April 12, 1980, and raised her three daughters.

She will forever be remembered by the numerous friends, family and caring in-laws who were blessed to have her touch their lives. Linda took great pleasure in providing a home filled with love for her family and friends. She loved to decorate for the holidays and had an innate ability to grow and garden any type of flower or plant. She was an avid reader, loved listening to music and had a great appreciation for art of any kind. She had numerous crafts and projects that became gifts to others and are a precious memorabilia to those who received them. She was a dedicated friend and was always ready to patiently listen and encourage in times of need. Many problems were solved and joys celebrated when you called on Linda.

Linda is survived by her husband, James Lounsberry of Marshalltown; her daughter, Kim Turecek of Fairfield and her children, Christopher Fisher, Sierra Turecek and Cheyenne Turecek; her daughter, Lisa (John) DiGiacomo of Carlsbad, Calif., and their son Nicholas Bernier; her daughter, Angela Swope of Marshalltown and her children, Brian Helm, Zachary and Samuel Swope; four great-grandchildren; her uncle; her aunt; her cousin; many nieces and nephews and several sisters- and brothers-in-law.

Funeral services for Linda will be 10:30 a.m. Thursday at the Mitchell Family Funeral Home. Burial will take place on Friday at the Memorial Lawn Cemetery in Ottumwa.

Visitation for Linda were held from 5-7 p.m. Wednesday at the Mitchell Family Funeral Home in Marshalltown, where her family will be present to greet friends.




.