Gary Edmonson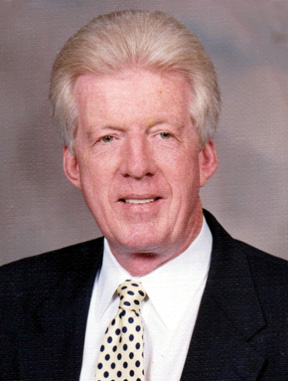 Obituary of Gary Edmondson
Gary Michael Edmondson, 76 of Tulsa, died Monday, April 9, 2018 surrounded by some of the many he loved. He simply fell asleep and awoke instantly in the arms of his beloved Redeemer, Jesus. Today, if it is possible for one to grieve in Heaven, Gary's compassion, in light of the magnificence of his new and eternal home, is for those of us who remain.
Gary was born on September 8, 1941 in Ottumwa, Iowa to Helen Madeline (Blizzard) and Thomas Turner Edmondson, who predeceased him. He graduated Ottumwa High School in 1959 and attended the University of Missouri in Kirksville. He was a lifetime learner and mastered many subjects through self-study. He is survived by his wife of nearly 48 years, Teri Edmondson, and his brother and lifetime best friend, Dennis and his wife, Mariann of Lecanto, Florida, as well as numerous cousins, in-laws, nieces and nephews, as well as members of the Praise The Lord Sunday School Class and many, many friends, each of whom he considered his brothers, sisters and children in the Lord.
He was a gifted man with many interests and capabilities. His all-time favorite activity was fishing, especially in the Vermilion area of Minnesota. For many years he and Teri would spend a week or two exploring and fishing on the lakes of Minnesota, he with utmost enjoyment, and Teri tagging along to enjoy her husband if not the fishing. He was a passionate Oklahoma Sooners fan and for a number of years he and Teri attended every home game. Among his favorite things were his cats, wooden boats, antique airplanes, growing the most remarkable tomatoes, volunteering at the Big Bucks store at Eugene Field Elementary School, and precision manufacturing. He had many friends, each one important to him and nothing gave him more pleasure than to encourage them, hearing of their accomplishments and victories in life. A highlight of every day was his phone conversation with his brother, Dennis.
Gary's was a life of true servant love. He "got it" that everyone needed to feel welcome and needed. Every Sunday morning, he would sit in the Harrington Garden Room at First United Methodist Church and watch the front door. At the first sign of someone he did not know or recognize, he would walk over to them and extend a warm welcome. Many is the time he personally accompanied them into the sanctuary, so they would not have to enter that grand and potentially intimidating place alone.
Jesus was his passion, and Teri was the love of his life. Everything he did was for her, for her enjoyment. Even in the last several years he hid his illnesses from everyone; there were some things he wanted to finish on her behalf. And so he did. To God be the glory for the life of this remarkable man.
The family will receive friends 2-4:00 p.m. Sunday at Ninde Brookside Funeral Home, 39th & South Peoria, Tulsa. A Celebration of Life will be held 11:00 a.m. Monday, April 16, 2018, in the sanctuary of First United Methodist Church, Tulsa.
Friends may contribute in Gary's memory to First United Methodist Church, 1115 S Boulder Ave., Tulsa, OK 74119 (note one of the following ministries in the memo section: general fund, youth missions, music department, healing ministry, Eugene Field Big Bucks); or, Gathering Hearts for Honduras, 2220 West Oakridge, Broken Arrow, OK 74012; or, a charity of your choice.