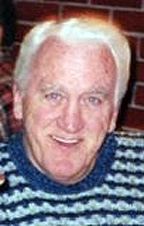 OTTUMWA-Dennis A "Denny" Dixon, 73, of 520 S. Ferry St., died at 5:20 p.m. February 27, 2014 at his home.
He was born October 4, 1940 in Ottumwa to Clarence "Bus" and Jane Conrad Dixon. He married Lana Hudnall on March 28, 1981.
A graduate of Ottumwa High School in 1959, Dennis served in the U.S. Army from 1959 to 1962 and was awarded a Good Conduct medal.
He started Dixon's Carpet in 1967, which became Dixon's Floors & More, where he continued to work his entire career. He was also currently working for the Southern Iowa Crime Commission. Denny was a licensed pilot and enjoyed flying and traveling. He loved spoiling his grandkids, nieces and nephews.
Surviving is his wife, Lana; two sons, Michael Stagers of Ottumwa, Rick Stagers of San Antonio, TX; two step-children Darren Adamson of Ottumwa, Gyla Adamson of St. Joseph, MO; six grandchildren, Jessica Stagers, Rick Stagers, Heather Stagers, Tyler Adamson, Lindsey Shipler and Riley Adamson; 10 great-grandchildren; a sister, Joan (Nathan) Paulos of Ottumwa; a brother, Jim Dixon of Blakesburg; numerous nieces, nephews and cousins.
He was preceded in death by his parents; a grandson, Michael Stagers; a granddaughter, Delayne Adamson; two brothers, Bob and John Michael Dixon.
His body has been cremated.
A Celebration of Life service will be held at 2 p.m. Monday at the Ottumwa Community Church with Pastor Bryan Wyldes officiating. Military services will be conducted by O.B. Nelson Post #3 American Legion and Walter B. Schafer Post #775 Veterans of Foreign Wars.
In lieu of flowers, memorials may be made to the family to be designated at a later date.
Reece Funeral Home is in charge of arrangements.