Horace Mann Review - Peter Rabbit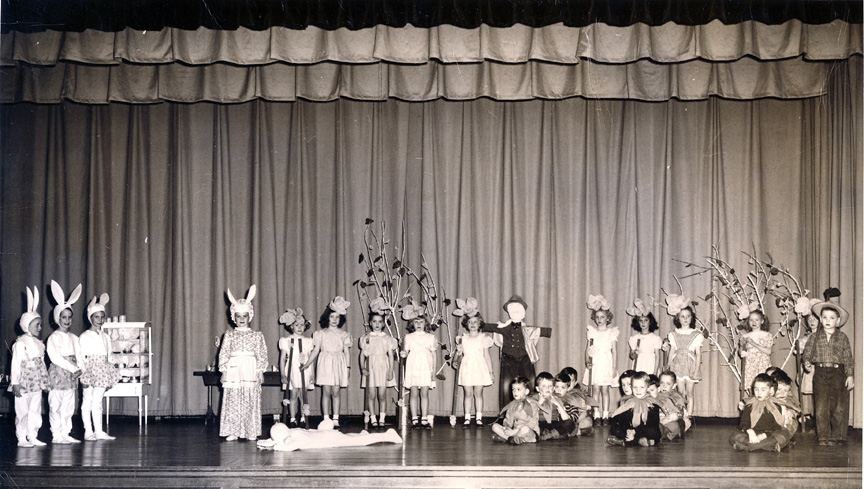 Photo provide by Mark Miller

The 5 Rabbits left to right are: Marilyn Reed, Sally Efner, Nancy Smith, Bob Phipps, and Marcia Wolfe.

The names for the entire cast can't be identified, by name with exception of Bob Pollard, far right as farmer McGregor wearing the hat and holding the hoe. Mark Miller played a carrot, first kid in the far right row. He recalls that he looks bad and remembers how sick he was that day, but the show must go on or so the story goes. Some other "carrots" he thought he knew, but do not want to take guesses.

Maybe other visitors to the web site can fill in the blanks. Please provide other names if you know them.
If anybody will offer to provide the other names of these future stars it would be appreciated.
Ottumwa High School Class 1959, OHS Class 1959, Ottumwa High School,
Class 59 OHS, Class 1959 OHS, Class 1959 Ottumwa High School, Class 59 Ottumwa High School